About
Partez à l'aventure sur nos 10 parcours accrobranches (à partir de 6 ans ) ou dans la Funbox pour les tous petits (labyrinthe en filet suspendu dans les arbres pour les 2 à 6 ans). Colorez votre journée le temps d'une partie de paintball ( à partir de 10 ans) ou de Laser Game (dès 7 ans) et découvrez un parcours de mini-golf 18 trous ! Retrouvez-vous près du camping de Bazas en Gironde, ville riche par son patrimoine historique. Venez faire le plein de sensation en famille, entre amis ou pour fêter un évènement particulier.
Pratical informations
Address
Aventures Sud-Gironde
Le Croy
33430 Bazas
Other facilities and services
Meeting with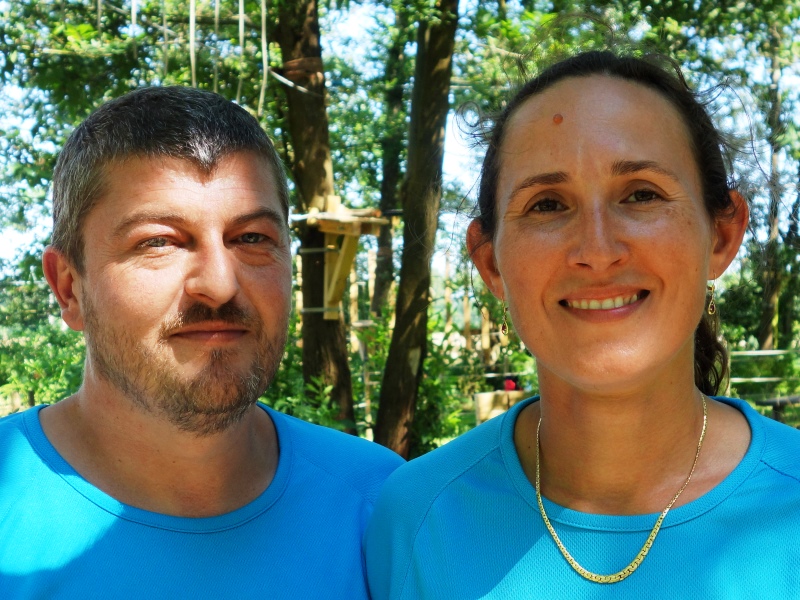 Sopihie et Mathieu DARQUY
Ce couple de Bazadais s'est associé pour imaginer de toute pièce le parc Aventures Sud-Gironde et vous faire vivre le plein de sensations !